Buying a House? – Be Careful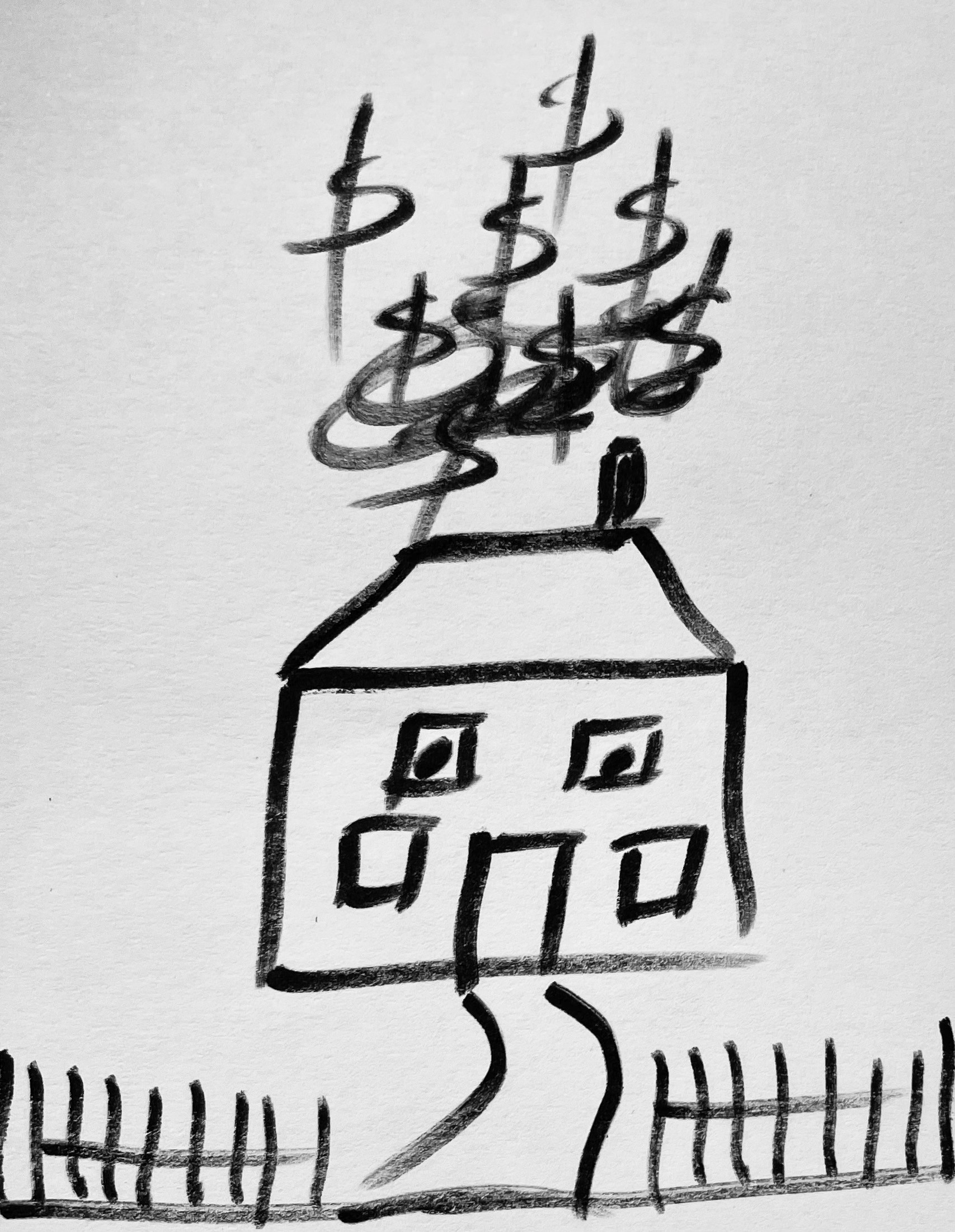 November 1, 2021
Are you thinking about buying a house? Whether it be a first time or a subsequent purchase there is a lot to think about. Recent news articles have been critical of the ethics of the real estate industry – and rightly so.
One might argue too many players in the industry rely on commissions to get paid. Lawyers are probably the only exception – their fees are generally based on hourly rates and although there may be questionably disclosed "disbursement costs" some lawyers only charge a flat fee.
But it isn't just independent businesses that cause challenges for purchasers, the Government does too through its agency Canada Mortgage and Housing Corporation ("CMHC").  The CMHC provides questionable insurance packages that are foisted on purchasers.  These insurance packages should be optional and purchasers should be more adequately informed about the consequences, they are extremely expensive, they put purchasers at risk, and they reduce owner's equity position.
Scenario – First Time Home Buyers:
Our first-time home buyers have been watching soaring house prices and are afraid if they don't act now, they may never be able to get into the market. They have saved up some money in RSPs and TFSAs that can used towards a down-payment and are now looking for a house.
They approach a Realtor and have a virtual meeting that gives them comfort that the Realtor understands their financial limits as well as their wants and needs for a home. The Realtor suggests that they get pre-qualified for a mortgage before commencing their search and recommends a Mortgage Agent for them to speak with.
Our couple calls the Mortgage Agent, the Agent takes down their details, income, family size, credit history, etc., and says she'll get back to them before the end of the week. The Mortgage Agent comes through and says based on the available down-payment the couple can afford to purchase a property valued at up to $600,000.00.
The couple pass this information along to their Realtor who helps them to find an appropriately priced property. They pitch a bid for $550,000.00 and the bid is accepted by the sellers. Now all they have to do is move in, right? Not quite!
Their Mortgage Agent has to get them the money and put it in trust with their Lawyer to complete the transaction. They send a copy of the signed purchase and sale agreement to their Mortgage Agent and the Lawyer, recommended by their Mortgage Agent. The Mortgage Agent passes the signed contract along to his Broker for review and off to prospective lenders.
But and this is a big "BUT" lenders aren't interested in financing the deal at the rate first quoted by the Mortgage Agent. Instead of the 3% interest first discussed, they want 12% to close the deal. But why? Well, it turns out that one the buyers had some problems with credit a few years ago and is deemed as a high risk.
The couple decide they cannot afford the payments and talk to their Lawyer about cancelling the deal, the Lawyer tells them they run the risk of losing their deposit and being sued for any deficiency the sellers might have from selling the property to someone else.
In desperation they go back to family members looking for a co-signer or some other assistance like a lump sum of money to use towards the down-payment in order to reduce their risk and interest rate. But they have no luck, so they turn back to their Mortgage Agent who comes up with a new plan.
The new plan allows the couple to borrow $450,000.00 at 7.5% and place a second mortgage for the other $72,500.00 with a second lender at 12%. Both mortgages are for a term of one year, after which they "may" renegotiate for a lower rate – if they have made all payments on time. But, and here we go with another "but", they have to pay the CMHC insurance themselves from other funds and cannot mortgage those fees.
Luckily the couple were able to negotiate an unsecured line of credit with their bank for the $24,860.00 to cover CMHC fees and HST on the fees. Although they had initially budgeted for payments of $2,473.00 per month, based on getting one mortgage for the purchase of the property and not allowing for CMHC insurance premiums, they now have a first mortgage payable at $3,292.00 and a second at $746.00 per month on top of $519.00 per month for the line of credit payments.
Our couple have seen an increased monthly payment of $2,084.00 per month (above their budgeted amount) just to avoid a lawsuit – and that is only the first year and does not even factor in the Mortgage Agent's commission which, with a private lender, could be another $15,000.00+.
Meanwhile, the average Real Estate Commission, according to the CREA (Canadian Real Estate Association) is 5% of the sale price so a total of $31,075.00 – houses are only sitting on the market for a few weeks – and Mortgage Broker commissions also take a very significant toll. Ironically, the Lawyer is the most qualified, educated, party in the transaction and gets paid the least.
Buying a house is no panacea and our hapless purchasers must also be mindful that when they renegotiate the mortgage after one year, they will be paying the Mortgage Agent another commission for the renewals.