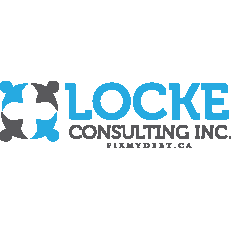 May 27, 2022
Who goes bankrupt:
Just exactly who goes bankrupt anyway?  Newsfeeds run stories all the time about Donald Trump and his repeated bankruptcies, unfortunately, like many of the stories the mainstream media publishes there is little or no truth to the stories.  Donald Trump, as far as we can tell, has never been bankrupt, some of his companies have. 
Ironically, Walt Disney assigned at least one of his companies into bankruptcy. Which led to another urban myth, as far as we can discover, that Disney went bankrupt seven times before finding success.  Unlike Donald Trump, Walt Disney has been a darling of the media and is rarely criticized, but is celebrated, for his decision.  Meanwhile, bankruptcy doesn't pick sides or personalities – it is merely a process for resolving debt problems.
Looking back over the years we have helped people from many walks of life and vocations to find debt relief.  All of the people we have helped have been ordinary people – just like you and me.  Some have been able bodied some have been disabled, we have helped people of all colours, genders, and orientations.
Some of the people we have helped have had high levels of education and some not so much.  Our clients have included welfare recipients, doctors, labourers, lawyers, engineers, authors, professors, accountants, bookkeepers, collection agents, government officials and many others. 
Bankruptcy is not selective, it is not the domain of the poor and downtrodden. Regardless of intelligence, education or even earnings potential, the prospect of unforeseen circumstances looms in everyone's life.  Most bankrupts have experienced difficulties that led to them becoming so far in debt that they cannot see a way out – and that's where we come in, we help people who have lost their "financial" sense of direction.
While bankruptcy is still the right option for people, the majority (up to 80%) are now filing proposals.  Success is not a straight line, and it isn't a guarantee for anyone – Bruce Lee once said, "if you want to succeed, you must first learn to fight, strive and suffer".
If you need to solve your debt problems call us about a proposal or a bankruptcy 519-646-2222