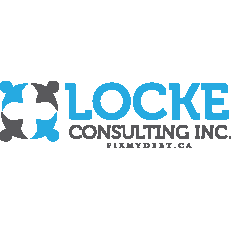 November 28, 2022
Call us, we can help you to budget better, we can help you to find a solution to problem debts, we can get onto an affordable monthly payment plan that will help you get out of debt. Bankruptcy is not your only option, a Proposal to creditors is Canada's #1 debt solution.
You can call us anytime day or night, if you do hit our voicemail system in the middle of the night be sure to leave you name and contact information, we will get back to you as soon as possible. Call us to schedule an appointment, we will do our best to get you in for a consultation at a time that will work best for you.
We are happy to arrange evening or weekend appointments so that you don't have take time away from work. Whether your debt concerns are personal, family or business related, we can help and we are just a phone call away.
If you don't feel comfortable with personal contact, just call us and ask about virtual services, such as conference calls or Zoom meetings, we use DocuSign for remote areas or people who prefer not to make contact.
Llámanos, ¡podemos ayudarte!
Llámenos, podemos ayudarlo a presupuestar mejor, podemos ayudarlo a encontrar una solución a las deudas problemáticas, podemos obtener un plan de pago mensual asequible que lo ayudará a salir de la deuda. La bancarrota no es su única opción, una propuesta a los acreedores es la solución de deuda número 1 de Canadá.
Puede llamarnos en cualquier momento del día o de la noche, si llama a nuestro sistema de correo de voz en medio de la noche, asegúrese de dejar su nombre e información de contacto, nos pondremos en contacto con usted lo antes posible. Llámenos para programar una cita, haremos todo lo posible para que tenga una consulta en el momento que mejor se adapte a sus necesidades.
Nos complace organizar citas por la noche o los fines de semana para que no tenga que perder tiempo en el trabajo. Ya sea que sus inquietudes sobre deudas sean personales, familiares o comerciales, podemos ayudarlo y estamos a solo una llamada de distancia.
Si no se siente cómodo con el contacto personal, simplemente llámenos y pregunte por los servicios virtuales, como conferencias telefónicas o reuniones de Zoom, usamos DocuSign para áreas remotas o personas que prefieren no hacer contacto. Tom no habla español con fluidez, pero puede hablar y entender un poco.